Sandgate Conservation Society - who we are
We are a small charity in the village of Sullington, in West Sussex, dedicated to the conservation and restoration of natural spaces in Sullington and its environs.
We have a strong presence in the local community with members throughout Sullington; Storrington; Thakeham; Washington; and beyond, and we are favourably recognised by Horsham District Council.
However, we need more members. With an increasing local population and pressure to build more housing the need to ensure that there are also sufficient green spaces for people to enjoy becomes more pressing. The more members we have the stronger is our voice. Why not join us?
Our objectives
The Society has four main objectives:
To conserve the environment, mainly using volunteers, for the benefit of the public
To educate the public in the principles and practice of conservation
To promote the establishment of Sandgate Country Park; and
To promote the protection, maintenance and enhancement of local green spaces for the benefit of wildlife and the public
Latest news
Repairing the 39 Steps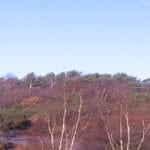 We have been sent this photograph of the National Trust and its volunteers repairing the 39 Steps. The timber used was chestnut coppiced from Warren Hill. Thanks to the guys for repairing the steps and making them safer to use.
Read "Repairing the 39 Steps"
Heath Common Design Statement 2018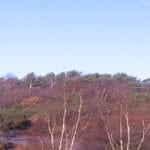 Earlier this year the Society contributed to the consultation on the new Heath Common Design Statement produced by the Heath Common Residents Association. Design Statements are produced by local communities and provide guidelines for new developments to encourage new developments that fit in with the area and are in keeping with local character. The new...
Read "Heath Common Design Statement 2018"
How we started
The beginnings of Sandgate Conservation Society were in the 1960s and early 1970s when local residents got together to campaign against the overdevelopment of the Sandgate area of the Parish of Sullington in West Sussex. These early visionaries saved the wonderful bluebell woodlands, heathland, streams and ponds, which now form Sandgate Park, which would have been lost forever.
Once Sandgate Park was saved our members realised that work was needed to improve and enhance its wildlife and amenity value. This led to the start of our monthly field days to assist Horsham District Council to implement their management plan for the park.
For over 40 years the Society has also been holding field days to help the National Trust with the management their sites in the locality, particularly the rare heathland habitat of Sullington Warren which was also saved from development.
The Society works very closely with the National Trust, locally. Together we managed to get an area of their land which lies north of the A 283 included within the South Downs National Park.
How we work
Our objectives and how the Society is managed is governed by our Constitution.
The way we work to enhance and protect the environment is governed by Our Environmental Policy.
Our commitment to compliance with Data Protection regulations can be found in our Data Privacy Notice