Over the next few months we will be coppicing and cutting back some of the encroaching trees and shrubs along the paths and fire ride on the Thakeham Road side of the the Warren.
Without grazing by wild herbivores or livestock the process of natural succession means that eventually dense trees and shrubs take over, reducing the variation in habitats that support the widest range of species.  Also, as the trees and shrubs grow close together they grow 'leggy' as they compete with each other to reach the light.
By cutting back the trees and shrubs not only are the paths opened up to improve access but also areas of heath can be linked up.   Cutting back a deciduous tree or shrub like holly does not kill it but rather rejuvenates it and creates a bushier plant as it throws up multiple stems from its roots.  These bushier plants provide another habitat, such as nesting sites for some birds.  In the meantime the extra light reaching the ground stimulates the growth of other plants, previously suppressed by the low light levels, which attract butterflies and other insects and which in turn provide food for other species such as birds and bats.
On Saturday we started to clear along the path behind Heatherlands.  As you can see some fairly substantial trees were taken down – these are probably as big as we can fell using hand saws.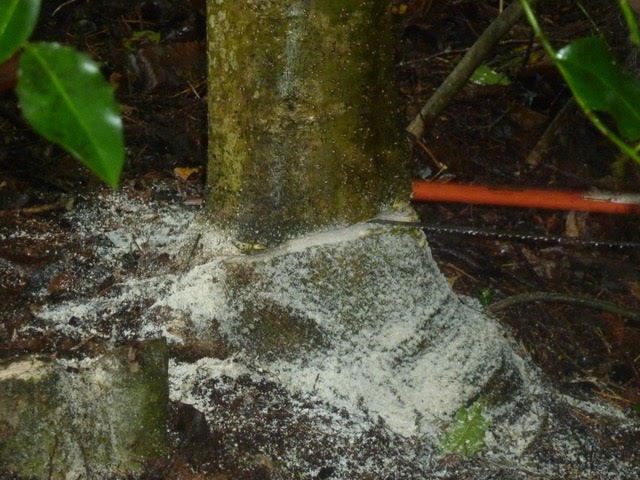 Shifting the larger trees usually required some team-work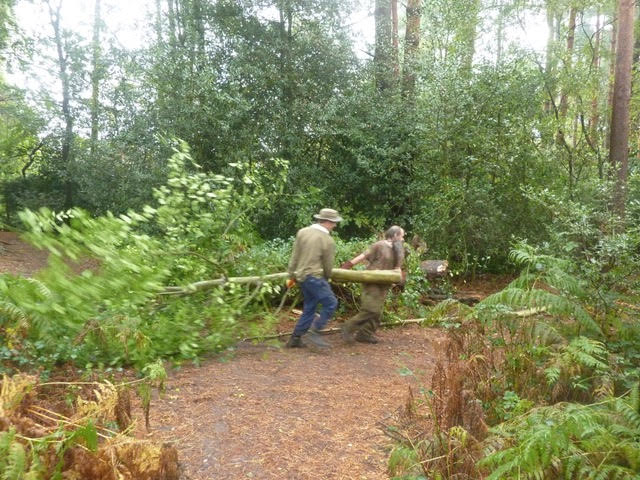 The small branches and twiggy material, or brash, was burnt – see previous post for an explanation of why we burn.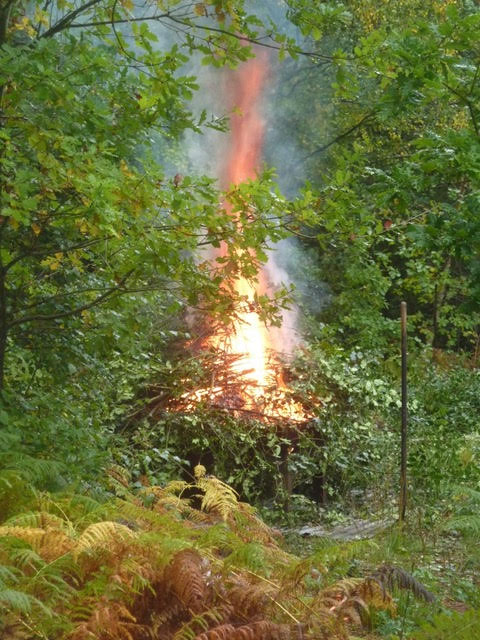 You can see that the bonfire is contained off the ground in a tray which is standing on corrugated iron sheets.  This is to prevent the ground catching fire, though with the amount of rain recently that seemed unlikely.