If you go down to the woods you may see evidence of some activity at the site of the planned bridge across the quarry stream.  The Sandgate Conservation Society volunteers were out this morning clearing trees along the route of the new path to the bridge from the Cemex side.
The existing path is far too steep and leads to a point in the gully which is too wide to be sensibly bridged. The new path will be less steep and lead to where the gully is narrower and the banks on either side of an equal height.
We were met by Ryan from Horsham District Council (HDC) Parks and Countryside who told us what needed to be done. The contractor employed by HDC had been out and marked the trees to be felled to make way for the path.
The new path will branch off the main path a few yards further east of the steep path and the first thing we had to do was to cut and stamp our way through the scrub to get to the trees.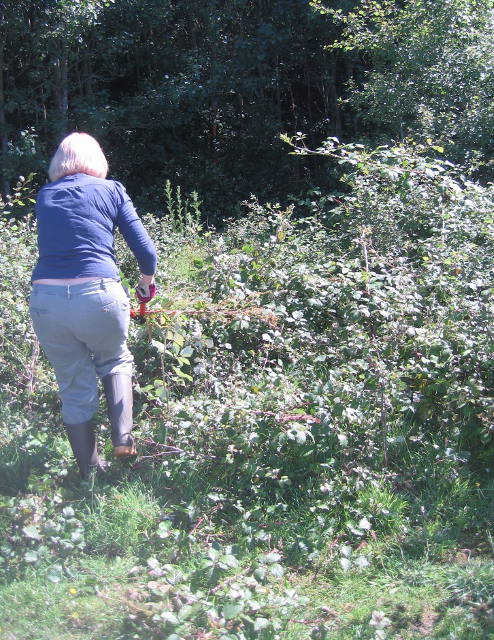 Ryan didn't just supervise but got stuck in with the rest of us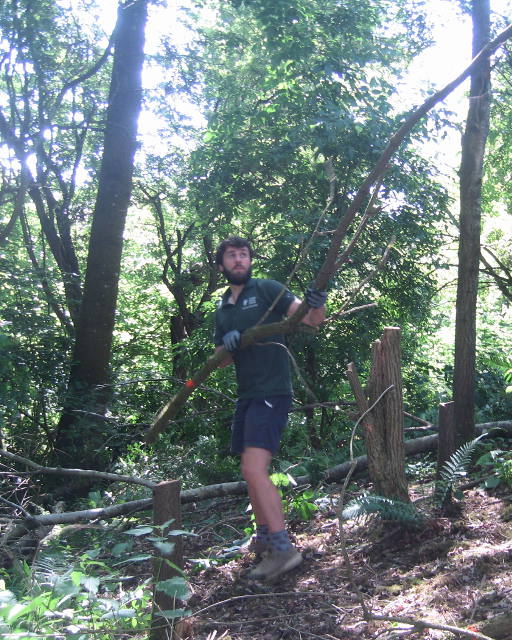 By break time (tea/coffee and cake) you could see the progress we had already made.  The  picture below shows the view looking out from the woods. You can just make out some of the volunteers who were very keen to get their cake!  The stumps will be removed by the contractor who will also chip the logs and branches we left stacked up by the side of the path.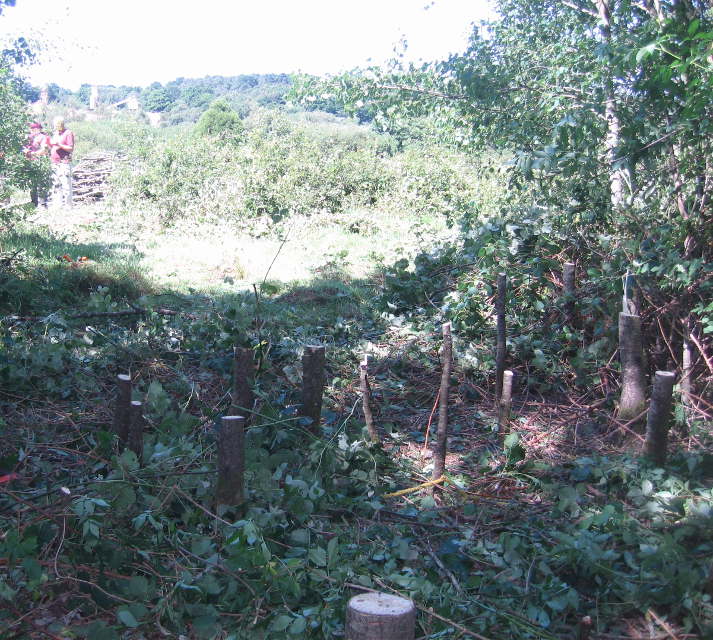 The picture below is looking back into the woods from the main path.  The scrub beaten down and the start of a path.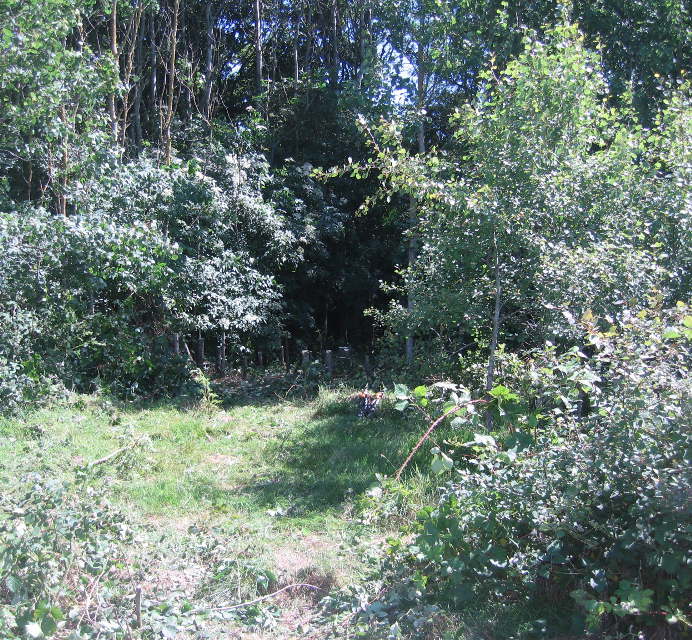 We cut down the trees using bow saws. Many of the trees were fairly spindly but a number had trunks at about the limit that we could manage with bow saws and had reached a considerable height. These trunks had to be saw to shorter lengths to allow us to move them.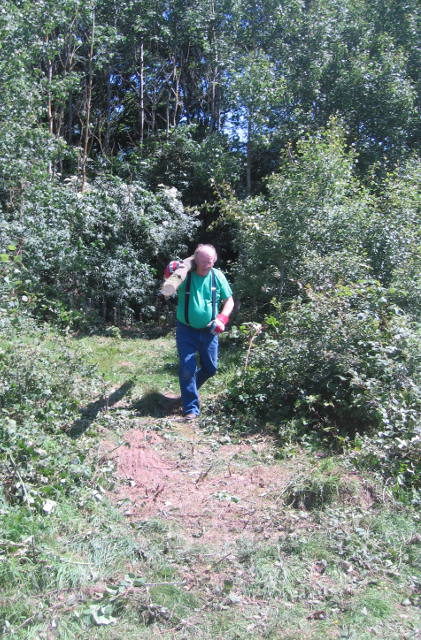 By the end of the session we had managed to cut down the last marked tree and moved the logs and branches to the side of the path ready for the contractor.  The picture below shows the last felled tree.  We all cheered when this one came down – it was hot work even in the shade! You can just make out how long it was – the bright green leaves in the foreground are its canopy and you can see two figures at different points along the trunk sawing it into manageable lengths.